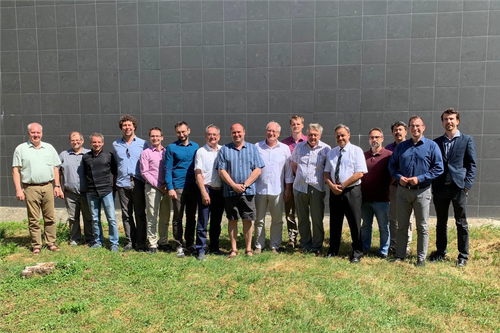 The Kick-off Meeting of the European Nuclear Experimental Educational Platform (ENEEP) took place on 28th June 2019 at the premises of Slovak Technical University in Bratislava.
The official opening of the Kick-off meeting was performed by Ján Haščík acting as a Project manager. Then opening speeches were delivered by official STU BA representatives prof. Frantisek Uherek (vice-rector for industrial cooperation) and prof. Vladimir Necas (head of Institute of Nuclear and Physical Engineering).
The meeting has covered the following topics:
Establishment of PMB (Project Management Board) and SEB (Scientific and Educational Board)
Project management issues
Ethics Requirements
Data Management Plan
Discussion of workplans
As a conclusion, the Kick-off Meeting has met its objectives and the project has started in cooperative fashion successfully.